About Debomat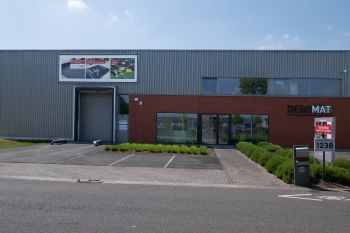 Debomat in Belgium is part of the Gerflor Group, and we create and manufacture innovative, decorative and durable vinyl flooring solutions.  
We are specialised in niche products suited to both the commercial and residential markets. Some of these products are: logo mats, indoor entrance matting systems, outdoor entrance matting systems, aluminium matting, event carpets, carpet tiles etc.  Our team offers advice to ensure the correct quality products are received with professional service. 
Debomat exports worldwide. 
We build our own machinery to ensure that our niche products can be produced efficiently. 
We would be pleased to welcome you to our showroom in Temse where our entire product range is produced with 1800 m² of solarpanels.  We are committed to "green thinking" and recycling.    
Please don't  hesitate to contact us in the event that you do not find specific products immediately on our website as we are continuously researching and developing new products.