Exterior entrance mat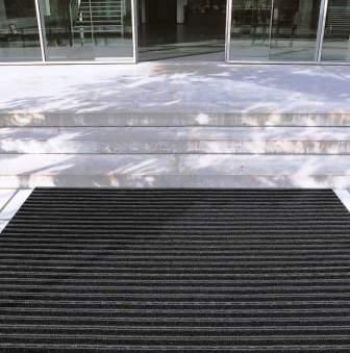 What is the benefit of an exterior entrance mat?  Many people underestimate the importance of a mat on the outside of their building.  80% of coarse dirt, sand and moisture can be kept out of the building by doing a pre-cleaning. 
People walk through an entrance without intent of wiping feet.  Therefore the entrance mat should be long enough to be able to remove dirt effectively.  Laboratory tests have proven that you need  minimum 7m of walking distance to have completely clean shoe soles.  7m is a substantial length which is generally not available at an entrance.  However, should you place an exterior mat of 3m and an interior mat of 3m, you will have the perfect solution to removing 95% of the dirt.
An ideal solution to be used as an exterior entrance mat is the Super Scraper.