Entrance matting outdoor textile
Our entrance mat Super Scraper is very important in pre-cleaning the shoes prior to entering the building. An outdoor entrance mat can save your indoor entrance mat a large amount of work and therefore reduce the amount of maintenance required.
It has been proven, that if it is possible to walk over a 7m long mat, 99% of the dirt will be removed from your shoes. This size of mat is however generally not possible at most entrances. Therefore we recommend a barrier mat of approximately 3m be placed outside the entrance to remove the dirt before the building and an additional interior entrance mat of approximately 3m on the inside of the entrance.
Our product range
Entrance Mat Super Scraper
Dimensions
Customised or in roll format of 2m wide and a length of 20m
Pile material
50% Polypropylene base with 50% Polyamide brushes and perforations for water drainage
Total height
13 mm+/- 1 mm
Border width
It is possible to add an additional 4 cm around the mat in the event that the mat is being placed in a specific area
Backing material
Anti-slip Latex
Our entrance mat Super Scraper is very important in the pre-cleaning which begins on the exterior of the building, An entrance mat placed outside of the building can save your interior mat a lot of work and thereby reduces the frequency of maintenance of the mat. It is proven that, if possible, a 7m long walk over distance will remove 99% of all dirt from shoes.
You can quickly and without commitment, request a quotation for the Super Scraper by selecting the grey button above right.
Below you can download technical specifications about our Super Scraper.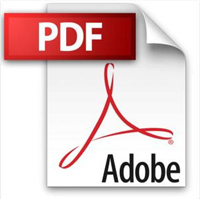 | | |
| --- | --- |
| Dimensions | Customised or in roll format of 2m wide and a length of 20m |
| Pile height | 10mm +/- 1mm |
| Pile material | 50% Polypropylene base with 50% Polyamide brushes and perforations for water drainage |
| Total height | 13 mm+/- 1 mm |
| Total weight | 3,5 kg/m² |
| Border width | It is possible to add an additional 4 cm around the mat in the event that the mat is being placed in a specific area |
| Backing material | Anti-slip Latex |
| Available colours | Grey, Brown or Black |
| Water absorption | The mat is perforated and therefore all water is immediately dispersed |
| Traffic | High foot traffic. |
| Application | Outdoor |
| Specifications | Refer to pdf data sheet |
| Warranty | Refer to pdf data sheet |
| Maintenance | Refer to pdf data sheet |