Entrance matting Aluminium Outdoor
Debomat's entrance matting range is unique in the world and differentiates itself by offering an alternative to the well known aluminium profile mats. Debomat has developped through the years an alternative which performs better, is easier to install, is better quality and all this for a better price. Innovation at its best.
Debomat has one outdoor Aluminium entrance mat available but also has solutions without aluminium for outside. It is very important that cleaning starts already outside because you need several meters to clean the feet just by walking over the mat. This in cobination with our indoor entrance matting programme will give you the results you expect from an entrance mat.
If you are in doubt which is the best entrance mat for your entrance please visit our contact page and we will gladly assist you with the correct solution for your entrance.
Our product range
Entrance mat outdoor Aluminum
Dimensions
Customised or in roll format of either 2m, 2.5m or 3m width and a length of 10m
Pile height
10 mm +/- 1 mm
Pile material
72% Polyamide with 8% Polypropylene, 20% Aluminium and perforations for water drainage
Total height
13 mm+/- 1 mm
Border width
It is possible to add an additional 4 cm around the mat in the event that the mat is being placed in a specific area
Backing material
Anti-slip latex with a nob structure to aid drainage of water
The outdoor entrance mat Alubrush has the same appearance as an indoor aluminium mat but it features perforations in the Polyamide scraping zones which allows the water to pass through the mat. The nob backing of the outdoor Alubrush assists with water drainage.
You can quickly and without commitment, request a quotation for this entrance mat by selecting the grey button above right.
Below you can download technical specifications about our outdoor entrance mat Alubrush.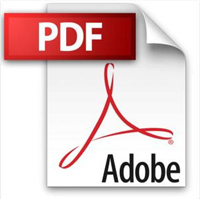 | | |
| --- | --- |
| Dimensions | Customised or in roll format of either 2m, 2.5m or 3m width and a length of 10m |
| Pile height | 10 mm +/- 1 mm |
| Pile material | 72% Polyamide with 8% Polypropylene, 20% Aluminium and perforations for water drainage |
| Total height | 13 mm+/- 1 mm |
| Total weight | 6 kg/m² |
| Border width | It is possible to add an additional 4 cm around the mat in the event that the mat is being placed in a specific area |
| Backing material | Anti-slip latex with a nob structure to aid drainage of water |
| Available colours | Grey, Brown or Black |
| Water absorption | The mat is perforated and therefore all water is immediately dispersed |
| Dimensional tolerance | +/- 0,5 % |
| Traffic | High traffic. Mat should be glued into place in the event of light trolley movement. |
| Application | Indoor or Outdoor |
| Specifications | Refer to pdf data sheet |
| Warranty | Refer to pdf data sheet |
| Maintenance | Refer to pdf data sheet |